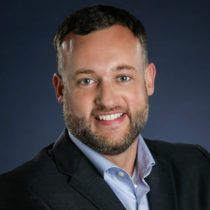 Our real estate sales division is led by the president of the company Kyle Moore. A 18 year veteran of the business and the great grandson of the Founder of MacPherson's, Kyle has led the company in sales since 2007. His unique approach to handling each transaction based upon his client's goals has led to many customers changing their opinion of what an agent CAN do and how their experiences in the past failed to live up to the amazing service provided by Kyle and MacPherson's Real Estate.
Here are a few examples:
In the Summer of 2012, a long time neighbor had to enter an assisted living situation and couldn't pack and prepare her Haller Lake cottage for sale. Kyle led a group of workers who emptied, donated and cleaned out the entire home in a week, cleaned and landscaped the yard and got the home listed and sold within a month of the start of the project. It was a task that others in the industry would never have even attempted to take on, but Kyle was ready and willing to work for his clients needs.
In need of help relocating from Virginia in the Spring of 2016, a new buyer to the area relied heavily on Kyle's knowledge of location and how to find a perfect place to be a hiker in the city. After 3 months of previewing, sending listings and listening to the right fit, he found the perfect home to match the vision of what she was looking for, on the side of Carkeek Park.
For an investor from Alaska whose daughter was attending Seattle U, in January of 2015 Kyle creatively found a way to turn a 3 bed home into a 4 bedroom home with the help of his long established home flipping crew, to create a cash flow opportunity and a safe place for the investors to put their daughter in, while her roommates covered her room and board. While waiting for the semester to start, he put them in contact with a vacation home management team and they made more money over the summer renting their newly transformed 4 bed home.
BIO:
As a fourth generation Real Estate agent, Kyle learned that this business is about relationships with people and helping them achieve their goals. He starts every new relationship with a simple premise: What is the perfect scenario and how can we match it to what an ever changing market has to offer? This job relies on an agent's ability to communicate effectively and listen to client's needs. Once this is established, Kyle puts the many moving pieces into one framed picture and tries to sculpt the pieces into one final piece of art – culminating in a closing of a purchase or a listing and having the client's needs met. In his 18 years as a professional he successfully handled all types of sales: residential, commercial, investment properties and vacant land.
Kyle studied interpersonal, organizational and cultural communication and graduated from Arizona State University with a BS in 2002. Upon graduation he moved home to Seattle and got his career started . He learned very early on that working harder for his clients would build my reputation as a stand out in the field and he loves to get his hands dirty. Be it showing up with a pick-up truck to help get trash out of a rental ready for market, self -staging and paying for professional photos to increase the marketability, walking people through contracts, appraisals, inspections and escrow balance sheets, there is no part of the business that he doesn't enjoy and won't jump into to help his clients goals become realities.
Kyle is married and has 2 children. Home for him is Haller Lake, where he and his family have lived for 4 years and right next door to where he and the rest of the MacPherson's clan have been raised since 1919. It is this sense of knowing exactly what home is that he takes into every residential transaction. He greatly enjoys helping other people find their homes, as well as assisting families moving on to their next adventure. He never loses site of the goal in mind: Find a place to love where you are at.
He works hard with family estates to help limit the amount of work they need to do to get ready as they pack up a life time worth of items and move forward. He has represented investors for purchasing and understands what they want from a return on investment. He also handles landlords who don't want to do it anymore and eases the path to selling their investments, dealing with tenants and preparing for market homes that have been rentals.
All of his clients will vouch that he puts their needs front and center and when it comes time for real esate help again, they will return. As a MacPherson, he takes great pride in the way the company handles business and with his family name on the door, he will always work hard to continue to build relationships and foster partners who share this vision of service and goal achieving. He spends his free time coaching his children little league basketball and softball teams. This relationship and goal setting is how he approaches coaching as well. And he tells his clients all the time, "IF I can get 15 – eleven year olds to all work together…I can shine when adults with clear goals and objectives rely on my help to make their homes sell or find places to plant roots'.
---
Contact Details
---
Send a Message